HAIR WEFTING CLASS
You will learn how to make hair weft/weave from hair bulk at this course.
Content:
How to make the hair bulk be ready for wefting.(by hair hackle &brush)
How to make a single layer weft/weave from bulk.( by three head machine)
How to make double layer weft/weave from single layer weft/weave.(by single head machine)
How to repair the bad wefted hair to be perfect.(by weft repair machine)
How to maintain the wefting machines.
Machine & tools needed:
Three head machine
Single head machine
Weft repair machine
Thread/Hair hackle/Brush/glue
Duration: 4 days
Price :
please contact us for latest prices.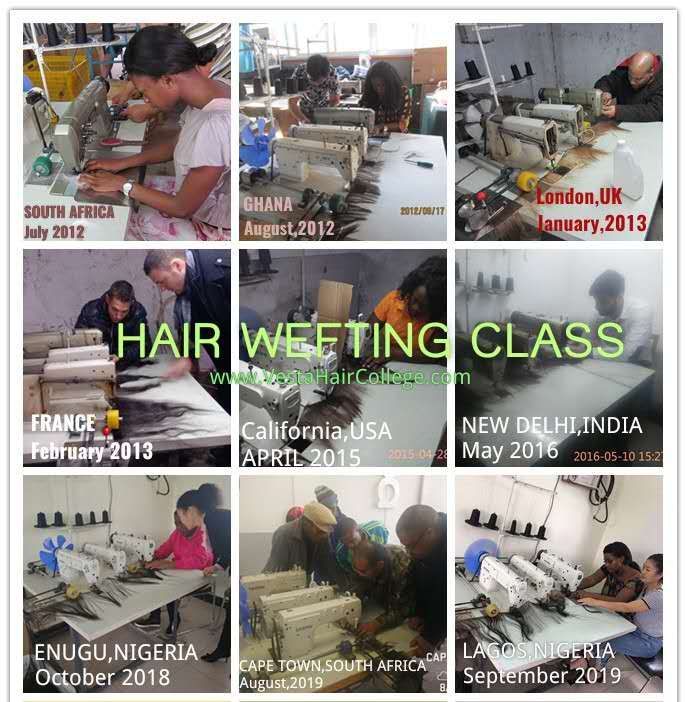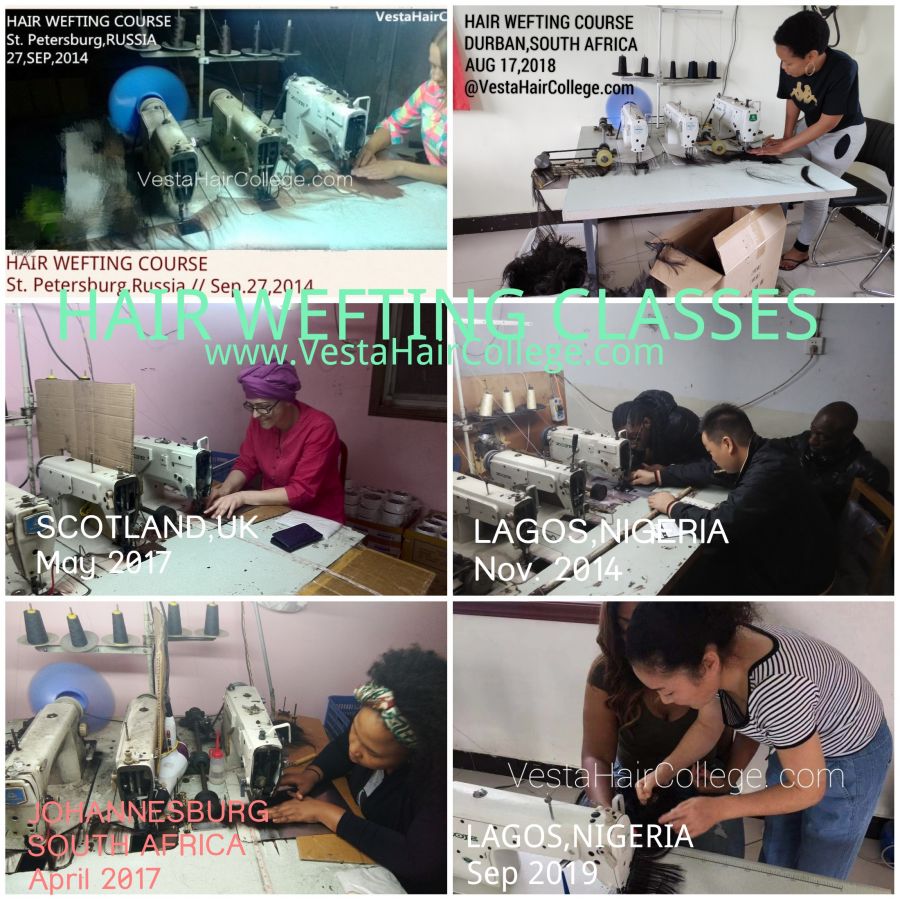 none
Contact Us
Tel: 008618623800753

E-mail: tech@vestahair.com

Whatsapp: +8618623800753

Add: 125 Tunli Rd,Hair tech zone,Xuchang 461000 Henan China